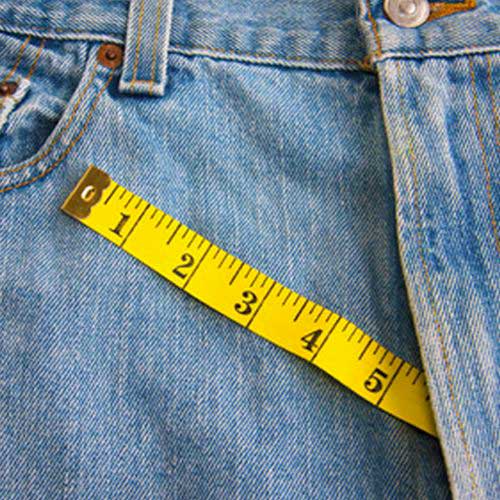 There are more and more men, young and old, who, dissatisfied with their own size, are asking for the aid of the surgeon, to increase not only the length, but also the width of the penis. 
Now, thanks to a groundbreaking technique developed by two surgeons, one Italian and the other American, it can be done in a safe and lasting way, with the use of laboratory-obtained cross-linked hyaluronic acid. The preliminary data, presented today at the world premiere in Las Vegas at the Aesthetic Show 2015, out of 1500 patients (between the ages of 28 and 55) treated in the last 3, years show an increase of the circumference of the penis from 4 to 8 centimeters, up to 10 cm in selected cases.
"90% of the patients are satisfied, and at 20 months have not seen a reabsorption of the injected material, while 10% want a 'refill' but are still satisfied. What we have developed is an outpatient procedure, lasting about 15 minutes, with no side effects." To explain to Adnkronos Salute is Gabriele Antonini, urologist/andrologist of the U. Bracci Department of Urology at Umberto I – Sapienza University of Rome – the co-author of the technique along with Paul Perito, an American surgeon at Coral Gables Hospital (Florida).
"Penis enlargement is something that many people require; in Italy about 15% of males between 25 and 55 years ago make their first andrological visit for this reason, " reminds Antonini, "Within the EU, there are similar percentages in Spain, Portugal, France and Switzerland. In the US it is especially Latin Americans and Hispanics who request this type of procedure." 
Why are so many men seeking 'oversized' dimensions? "It happens," answers the surgeon, "when a man is embarrassed to be living with an organ that is too slim or narrow, even if the length is average."
"So far," the expert warns, "the centrifuged fat taken from the patient himself, chemically treated dermal matrix, and indeed infiltration with silicon have all been used improperly. Methods that bring enormous aesthetic damage: with bulges and adhesions, which can also block the penis. While with our process there is no allergic reaction, because hyaluronic acid is already physiologically present in the dermis; the penis appears perfectly natural, soft with an homogenous distribution of hyaluronic acid without blemishes or deformities."
"There are," Antonini emphasizes, "two types of hyaluronic acid – linear and cross-linked: the first, which is very well known, is used as filler in anti-aging, for example, to remove wrinkles in the forehead. The second is prepared in a laboratory and has the characteristics of being hydrophilic, bioelastic, benfitting the natural expansion of the tissues. It is also long-lasting, with a duration of up to 24 months. This is also because the penis is subjected little to continuous movements, as occurs in the muscles of the face. "
"During experimentation," recalls the urologist surgeon, "we used the technique of hydrodissection of the dartos, and then proceeded to the infiltration of cross-linked hyaluronic acid above Buck's fascia. It starts with the injection of 1 ml, and ends with 10 ml. This way, the penis has undergone an enlargement of 4 to 8 cm, and in some cases 10. Now, after the presentation at the most important meeting of aesthetic medicine in Las Vegas, we will publish the results of our experiments."