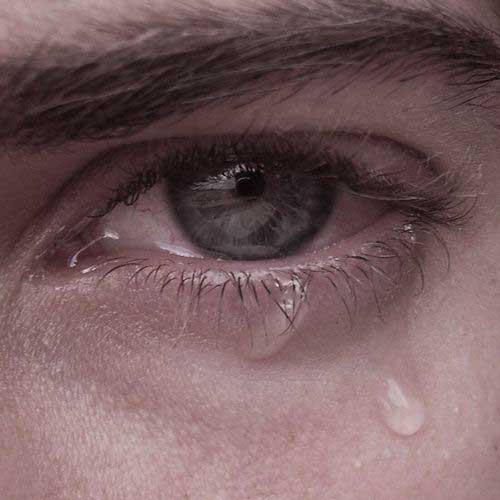 Every morning of every day, they wake up many men who, by the mere fact of opening their eyes, turn off the bud just beginning their day.
Because those who have open eyes without eyes, eyes are no waiting, eyes are unaddressed, eyes are no more interest in something or someone. They are the eyes of men who know very well the reason and the source of the dark, but not yet recognize the light that can illuminate hope.
These eyes, every morning of every day, open the dark and loneliness, are the eyes of the "Condemned to live."
Each morning of each day.
Men of all ages, who are no longer physically able to live the immense joys of sexuality, who are no longer physically able to be able to have sexual intercourse. Men, however maintain toward sex, desire, recall, remembrance, strong and unchanged within them.
Men condemned to live sex as "I want to but I can not."
All those who, because of subsequent problems to another disease (diabetes, cardiovascular disease, pelvic trauma, chronic renal failure … etc), or due to prolonged use of alcohol, drugs or anabolic, or, even more, because surgery and / or radiotherapy to the pelvis (radical prostatectomy, interventions on colorectal), suffer from irreversible erectile dysfunction that does not respond to any drug therapy, and which radically cancels the ability to share and enjoy a healthy, complete and serene sexuality. This condition, which affects an almost decisive in undermining the balance of any loving relationship and relationships already in place, or to discourage, to avoid the start of a new emotional relationship potential.
The treatment of a serious disease, may provide an important debulking surgery (prostate cancer with radical removal of the prostate gland), without which action, a man is doomed to die (prostate cancer). The consequences of the intervention itself, however, become a man who was "sentenced to death", in a man who remains, after the surgery, "condemned to live."
And so every day increases the number of men of all ages that apparently leads a normal life, but in his mind, in his heart, in thought, suffering intensely, no longer stimuli, and everything seems to have more flavor it more color.
Men who live locked up in the deafening silence of a psycho-heavy loneliness, also because they feel that by communicating to others the drama of his own physical condition, at most, could receive pity, if not derision.
Men who every day have to live with the prevailing imbalance between a deficit, seemingly insoluble such an important function of your body, and being animated by an undiminished thirst to want still to live this extraordinary pleasure of life is sex. One rending imbalance, which in most cases, becomes the encouragement that leads slowly and almost without realizing it, to get sick of that dark evil that is depression.And it is precisely to these men "without pleasure of today and tomorrow without passion", which we turn. For each of them, to each of you, condemned to live your life.
It's time to get out of the corner of solitude and silence.
It's time to re-open his fists, close to a rage never tamed, and return to express, but above all to "translate into physical act" accomplished and experienced as never before, that sexual desire that always invades and never has abandoned your thoughts.
It is time to return to live in their entirety and in full power, sexual pleasure. It's time to get back to love.
It is time that your gaze remained fixed on the "rear view mirror" of the past, returns to lead your life moving on the large, sunny and new "Future windshield."
It's time to turn that "I want to but I can not", once and forever, in a "I can but I will not."
It is time that we take care of you, because we really know how to do it, and we know more than anyone else. Because we have a skill, a skill, a passion and a unique and specific, and above all documented by our university-hospital history, from our international training and development and completed further training of American minimally invasive techniques, unique in Europe to ensure the perfect application.
Because we take care of and instruction of you, accepting your dramas, through your needs and realizing your dreams. Why through the passion and recognized ability, we want to change the story of your life. And finite things, bring you in front of the intercom of life itself, since I gave everything I need to be able to us.