In Europe, alongside Hasselt, Antonini brings his expertise to the infrapubic implantation.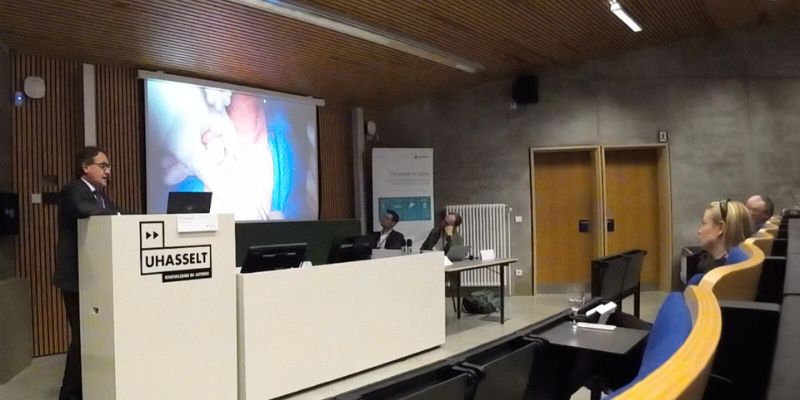 One of the standout events in Europe to explore the latest innovations in this field took place in Hasselt, attracting top European experts in the medical and surgical treatment of erectile dysfunction. The course was presided over by Professor Koenraad van Renterghem. The European Masterclass in Hasselt represented a unique opportunity for industry professionals to deepen their knowledge and competence in the use of tricomponent hydraulic penile prostheses for infrapubic implantation. Renowned European experts gathered to share their experiences, discuss best practices, and learn from the latest developments in this constantly evolving field. Antonini brought his extensive expertise in infrapubic surgical access as the leading European expert.
Erectile dysfunction is a condition that can have a significant impact on men's quality of life. Over the past decades, various treatments have been developed to address this medical challenge, including the use of tricomponent hydraulic penile prostheses.
Tricomponent hydraulic penile prostheses are advanced medical devices designed to restore erectile function in men who do not respond to other therapies. These prostheses consist of three main components: two cylinders inserted into the penile cavernous bodies, a pump positioned in the scrotum, and an abdominal water reservoir. When a man desires an erection, he activates the pump to move the fluid from the reservoir to the cylinders, creating an erection rigid enough for sexual intercourse. This system provides a natural and discreet erection.